Author: Danelle Fash | Last Updated: 01/10/2018 | Comments: 3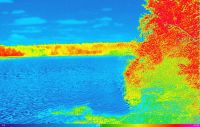 At Campbell Scientific Canada, our mission is to deliver our clients the best measurement possible. To do that, we need to ensure the equipment we manufacture remains valuable throughout the life of the product. That's why we're constantly developing new software upgrades for our clients,...
read more
Author: Danelle Fash | Last Updated: 07/04/2017 | Comments: 0
What do you do when a trusted supplier of 27 years asks if you'd you like to develop and install several brand-new stations, with unique demands, in a country where you have limited installation experience? You jump at the chance. At least that's what the team at...
read more