Displaying 1 - 2 of 2 articles authored by: Matt Perry
Author: Matt Perry | Last Updated: 12/12/2018 | Comments: 1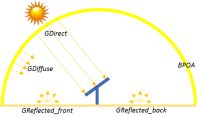 Plane of array irradiance (POA) is a well-known term used to quantify the incident irradiance on a given solar array. It is the parameter most directly related to the power output of a PV module and is used extensively in PV performance analysis and modeling...
read more
Author: Matt Perry | Last Updated: 01/17/2018 | Comments: 0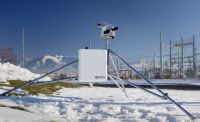 During 2017, I was asked several times for a data logger program to retrieve data from Kipp & Zonen's new RaZON+, a compact-sized dual-axis sun tracker with integrated GPS, smart pyrheliometer, and shaded smart pyranometer. The RaZON+ touts a higher accuracy approach to obtaining solar...
read more