The 2018 Calendar Photo Contest is now closed. The winning photo will be selected and announced shortly!
It's field season - and we want you to pack your camera! Over the next few months, if you're heading out to some interesting locations to visit or install some Campbell Scientific equipment, we encourage you to bring your camera and snap some pictures. Submit your photos to us before the contest deadline for your chance to win a SONOS PLAY:5 Wireless Speaker and have your work showcased on our 2018 calendar!
What are we looking for?
The winning photo will be selected by a panel of judges. To increase your chances of winning, the photo should contain the following:
The photo exhibits good photography,
The photo displays interesting conditions: rugged, hot, cold, dusty, colourful, pretty, hilarious, wild, etc.
The subject of the photo is of Campbell Scientific equipment, parts, and/or systems in the field. Systems don't need to be 100% Campbell Scientific equipment. People using the equipment are also encouraged to strike a pose!
Why are we holding this contest?
Our clients are doing important work in some of the world's most amazing places; we want to give you the opportunity to showcase your work. We encourage you to submit a photo, and let us know what you're measuring, where you're measuring, and most importantly, why you're measuring. Your work will be showcased on our website, social media channels, and the winning photo will become the face of our 2018 field calendar. The contest is a great opportunity for the environmental measurement community to share what is happening.
Prize!
The winner of the photo contest will receive a SONOS PLAY:5 Wireless Speaker (retail value $649 CAD). Furthermore, the winning photo will become the face of our new 2018 field calendar, which is distributed to thousands of Campbell clients and representatives from all over the world. The winning photo will be selected by a panel of judges.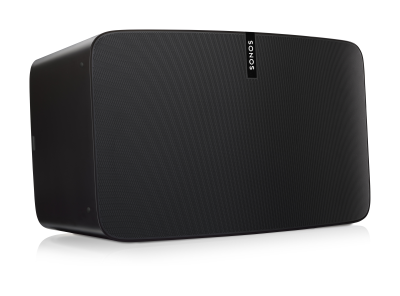 Short Rules:
You must agree to the Full Rules and Regulations to be eligible to win.
Enter online by completing the form below. No purchase necessary to enter.
Enter as many times as you'd like. Entry is free.
Contest is open to everyone (excluding Campbell Scientific employees).
You or the company you work for must own rights to the photos and the owner must provide permission to enter each photo you submit.
You must obtain permission to submit photos from all individuals pictured in your photos.
We'd like to hear the story! Please provide any information you can about the photo. Where did you take the photo? What are you measuring or what project are you working on? Why did you choose this photo?
Submission deadline is September 29, 2017 at midnight.