26-10-2017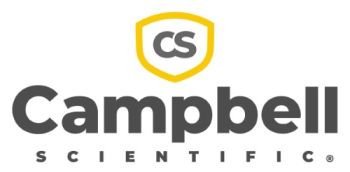 MEDIA RELEASE
Local IoT Technology Wins TECTERRA Funding Support
Edmonton company's environmental decision support software garners increased support for launch

October 26, 2017, Edmonton, AB – TECTERRA's Board of Directors have announced Edmonton-based Campbell Scientific Canada's new Internet of Things (IoT) technology will receive funding support as part of their Industry Investment Program. In a competitive process among Alberta start ups, small and medium sized companies, Campbell Scientific Canada's environmental decision support software, WeatherBrain, was one of the technologies successfully selected to receive backing through TECTERRA's investment program.
"We are in the business in investing in Alberta companies creating game changing technology," said Jonathan Neufeld, CEO of TECTERRA, "Campbell Scientific's use of IoT technology to better manage operations that are impacted by environmental factors is revolutionary and could change the landscape of many industries. We are happy to support such an innovative initiative in our province."
This funding support will allow Campbell Scientific Canada to further optimize WeatherBrain to best meet client needs, following the product launch on October 10, 2017.
"After nearly 40 years of helping our clients obtain the best measurements possible, we couldn't be more excited to launch our newest product, WeatherBrain, and further support our clients in making the most confident, reliable decisions," said Vice President, Operations (COO), Glenn Bosch. "This support to commercialize our technology from a very reputable organization like TECTERRA, endorses the investment that CSC has already made in developing our solution. It also provides a stringent, independent evaluation that the innovation we are providing through WeatherBrain, will be highly sought after. This support will allow us to accelerate our plans to extend the value we provide our clients and marketplace."
WeatherBrain was designed specifically for people in any industry or field, who are tasked with making critical operational decisions that are impacted by environmental factors. Studies show these end users often do not understand how weather or environmental data can be leveraged to optimize or positively impact their operations. WeatherBrain is designed to remove this uncertainty. The platform completes the data analysis for the end user, and via its unique indicators, visually shows the user what to expect, and more importantly, when to expect it, so they can make confident, reliable decisions. WeatherBrain users can leverage this IoT analytics platform to effectively put themselves ahead of impending weather events, saving them time, money and resources.
About Campbell Scientific (Canada) Corp.: Campbell Scientific Canada has been a provider of accurate environmental intelligence for nearly 40 years. The Edmonton based company is an industry leader in system design, data analytics, service, support, integration, calibration, and training. And with it's newest product, WeatherBrain, Campbell Scientific Canada is furthering its mission to always provide the best measurement possible, by offering environmental decision support to its customers.
###
For more information, please contact:
Michael Fulton
Marketing Manager | Campbell Scientific Canada
Michael.Fulton@campbellsci.ca | 780-733-8229
14532 – 131 Avenue NW | Edmonton AB T5L 4X4
http://www.campbellsci.ca/