Museum Collections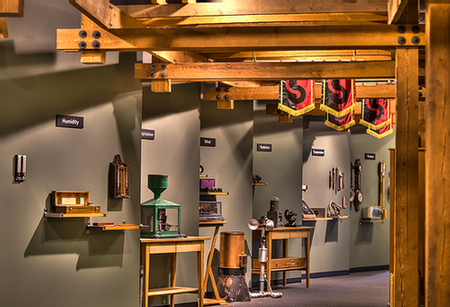 The Campbell Scientific Canada Instrument Collection has been amassed over several decades and from around the globe, with artefacts ranging from hundred-year-old barometers and souvenir thermometers to original Campbell Scientific equipment.
With the number of museum pieces growing rapidly, the need to create a collection management system that would establish a basic inventory arose. This cataloguing system was begun in May of 2006 and offers a public forum for those with whom we would like to share these pieces of history.
We thank you for your interest in these "times gone by" and hope you enjoy your visit to the Campbell Scientific online museum.
Our museum is presented by instrument category and each category holds a list of relative items from our museum. Find out where, when, and how it was made in addition to other historical information on each piece by clicking on the appropriate link above.