Global Partners
List of companies in our global distribution network

Campbell Scientific, Inc. (www.campbellsci.com) manufactures dataloggers, data acquisition systems, and measurement and control products used worldwide in research and industry. CS instrumentation measurement and control products used worldwide in research and industry. Our instrumentation is known for its flexibility, precision measurements, and dependability—even in harsh, remote environments. Since their inception in 1974, they have manufactured approximately 150,000 systems.
Hydrolab (www.hachhydromet.com), part of the Hach Hydromet group, features multi-parameter water quality instruments built using industry leading sensor technology. For over 35 years, Hydrolab has designed and manufactured multiparameter sondes for water quality monitoring in the environment. Hydrolab instruments use superior sensor technology, which ensures that the important data you collect is solid, reliable, and dependable.

Kipp & Zonen (www.kippzonen.com) products include a complete range of ISO and WMO class meteorological radiation sensors and accessories that cover the full solar spectrum, from UV through the far infrared (FIR). These sensors are widely used in various applications of climatologically research and routine solar radiation measurement.
As of June 1st, 2001, Campbell Scientific (Canada) Corp. has become the authorized Canadian distributor for Kipp & Zonen solar radiation products.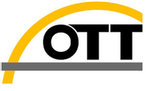 OTT (www.hachhydromet.com) products have been leading level, discharge, and precipitation measurement for over 130 years. Modern technology and high product quality are the main pillars of OTT's product philosophy and is reflected in their company structure (25% of the company staff are highly qualified employees in R & D department).The quality standard is confirmed by ISO 9001 Certification and controlled on a daily basis by internal quality control systems. As of October 1st, 2008, Campbell Scientific (Canada) Corp. became the authorized Canadian distributor for OTT, Europe's largest manufacturer of complete hydrometric systems. OTT is also part of the Hach Hydromet group.

R.M. Young (www.youngusa.com) has been manufacturing quality meterological sensors for over 40 years. Their extensive experience enables them to produce reliable, cost effective products to satisfy the most demanding requirements.

Campbell Scientific Canada Corp. is proud to represent R.M. Young products in Canada as their exclusive representative. R.M. Young wind speed and direction sensors are designed for professional use and boast a great track record; proving themselves in the field again and again under the harshest of conditions.

CSC has secured the worldwide distribution rights for the UTC Aerospace Systems (formerly Goodrich, formerly Rosemount) (www.utcaerospacesystems.com) Ice Detectors. These sensors have a long history of ice detection in Canada and around the world. UTC Aerospace Systems ice detectors are currently used extensively in the aviation industry and have an excellent reputation for performance and reliability. CSC is marketing this same ice detector technology for ground-based applications such wind energy, power generation, and road weather, as well as many others.
Have a Question?
Need a Document?
Need an Upgrade?
Need Training?