10-10-2017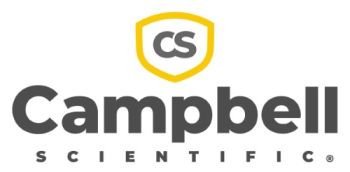 MEDIA RELEASE
Canadian Company Delivers Unmatched Environmental Intelligence
Environmental decision support software launches to fill gap in environmental marketplace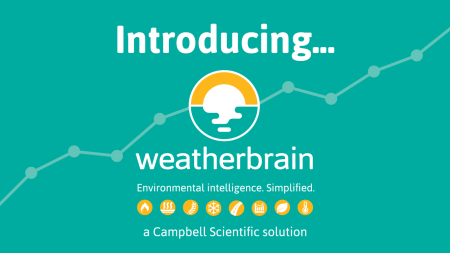 October 10, 2017, Edmonton, AB – Edmonton-based Campbell Scientific Canada's new Internet of Things (IoT) technology, WeatherBrain, is now available to the environmental marketplace after being launched to a global audience at the Meteorological Technology World Expo show in Amsterdam. As a global provider of environmental monitoring hardware and systems for nearly 40 years, Campbell Scientific Canada witnessed first-hand the difficulty end-users were having understanding how their environmental data could be used to improve operations. After 2 years of conceptualizing, designing and testing, this new IoT technology is set to handle all aspects of data analysis for the end user, making it easy-to-use, simple to understand and accessible to all audiences.
"After years of assisting our clients monitoring the various environments in which they work, we came to realize there was a growing gap between collecting data and fully understanding how best to use that data," said President and CEO, Brian Day, "and that's why we began developing our newest solution, WeatherBrain. Always providing the best measurement possible goes beyond data collection and delivery. That's why we're excited to launch WeatherBrain and begin delivering simplified environmental intelligence to our clients so they can make the most confident decisions possible."
WeatherBrain was designed specifically for people in any industry or field who are tasked with making critical operational decisions that are impacted by environmental factors. Studies show these end users often do not understand how weather or environmental data can be leveraged to optimize or positively impact their operations. WeatherBrain is designed to remove this uncertainty. The platform completes the data analysis for the end user, and via its unique indicators, visually shows the user what to expect, and more importantly, when to expect it, so they can make confident, reliable decisions. WeatherBrain users can leverage this IoT analytics platform to effectively put themselves ahead of impending weather events, saving them time, money and resources.
About Campbell Scientific (Canada) Corp.: Campbell Scientific Canada has been a provider of accurate environmental intelligence for nearly 40 years. The Edmonton based company is an industry leader in system design, data analytics, service, support, integration, calibration, and training. And with its newest product, WeatherBrain, Campbell Scientific Canada is furthering its mission to always provide the best measurement possible, by offering environmental decision support to its customers.
###
For more information, please contact:
Michael Fulton
Marketing Manager | Campbell Scientific Canada
Michael.Fulton@campbellsci.ca | 780-733-8229
14532 – 131 Avenue NW | Edmonton AB T5L 4X4
http://www.campbellsci.ca/