Image Gallery
General Support
User Forum
Visit the Campbell Scientific Forum to submit your question to users around the world.
Ask an Expert
Ask an Expert using our simple form and we'll pass it along to one of our experts.
Call Us
Our technical support experts are ready to answer your questions. Our support numbers are:
New or General Inquiries: 780.454.2505

Montreal (Direct): 514.848.7239
Quebec (Direct): 418.622.8104
Fax: 780.454.2655

Videos & Tutorials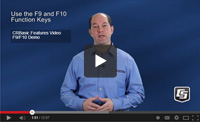 Common CRBasic Errors and How to Fix Them
- 12:07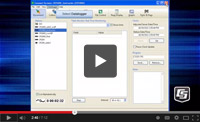 SDI-12 Transparent Mode
- 7:13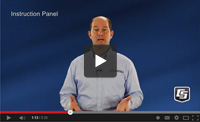 CRBasic Help System
- 3:33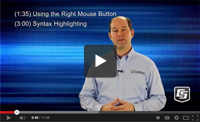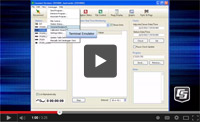 SDI-12 Watch or Sniffer Mode
- 3:25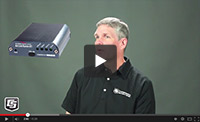 Troubleshooting Cellular Modems
- 15:29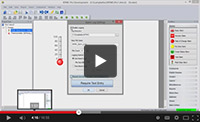 RTMC Pro - Real Time Monitoring and Control
- 10:55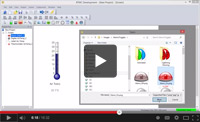 Getting Started with RTMC
- 10:32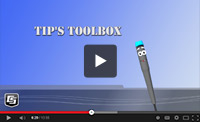 Tip - Changing Variables in Table Monitor and Numeric Display
- 2:33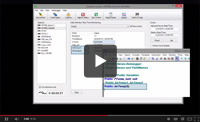 Using Variable Arrays, Repetitions, and Aliases
- 6:50
Downloads
Execution of this download installs the CR1000 Operating System and Compiler on your computer. It also updates the CR1000 support files for the CRBasic Editor.
Note: This OS has crossed the 2 Meg CR1000 size limit for remote download. The OS must be downloaded to the 2 Meg CR1000 via direct connect with the Device Configuration Utility. All OS download methods are supported by the 4 Meg CR1000.
View Revision History
A software utility used to download operating systems and set up Campbell Scientific hardware. Also will update PakBus Graph and the Network Planner if they have been installed previously by another Campbell Scientific software package.
View Revision History
FAQs
A datalogger can be programmed to initiate data transfer by using the SendVariables() or ModemCallback() instruction in CRBasic.

Yes. A CURS100 is used to convert a current signal (for example, 4 to 20 mA) output by a sensor to a voltage that can be measured by the CR1000....

read more

This depends on what is meant by "wireless." Using telecommunications peripherals, the CR1000 can communicate with remote computers. Examples of wireless telecommunications options include cellular telephone, licensed and spread-spectrum radios,...

read more

Not the same, but similar. The SDM-SIO4 provides RS-232 voltage levels; the CR1000 control ports provide 0 to 5 V only. Both usually work with all sensors, and both devices...

read more

The CR1000 stores data in a binary format (1s and 0s), which is very compact. Campbell Scientific software, such as LoggerNet, collects the data in this binary format and converts...

read more

In OS 24, the datalogger does not differentiate between a self-signed and a signed certificate.

In OS 24, any delay in the CR1000 communication while reading a server certificate is because the datalogger has to work its way through the certificate and set up the...

read more

A network camera can be connected directly to a CR1000 or CR3000 via an NL115 or NL120 and a crossover cable. The datalogger can retrieve and store images from the...

read more

The default output file format for a CR1000 is TOA5, which stands for Table Output ASCII version 5.

The HTTP Service Port in the CR1000 can be changed and applied in the Device Configuration Utility version 2 (LoggerNet 4.1 Utilities Category, Device Configuration Utility) under the Settings Editor....

read more

The CR1000 has analog inputs that measure voltage in a ±5 Vdc range. To measure a 12 Vdc voltage, a voltage divider is needed. In its simplest form, a voltage...

read more

The CardOut() and TableFile() instructions in the datalogger can be used to write binary files to the datalogger CPU, CRD, or USR drive. Alternately, LoggerNet can be configured in the Setup...

read more

The number of data tables that can be defined is limited to 30.

The CR1000 does not have any continuous analog outputs. It has three excitation channels that are momentarily turned on during measurements. Use the SDM-AO4A for proportional control or driving strip...

read more
Read more