Glass Domes and Silicon Windows
Two-way radiometer compatible with most Campbell dataloggers
Ask a Question
Retired Product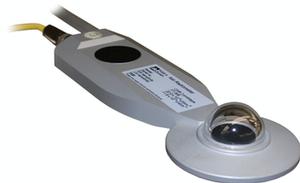 This product is no longer available. Some accessories, replacement parts, or services may still be available.
The CNR2-L is no longer available from the manufacturer.

The CNR2 is a net radiometer that measures the energy balance between incoming short-wave and long-wave infrared radiation versus surface-reflected short-wave and outgoing long-wave infrared radiation. It is directly connected to a Campbell Scientific datalogger and is ideal for use in field studies.
The "-L" on a product model indicates that the cable length is specified at the time of order.
Benefits and Features
Separate outputs for short- and long-wave radiation
Compatible with most Campbell Scientific dataloggers
Integrated bubble level ensures proper installation
Replaceable drying cartridge prevents internal condensation
Glass domes and silicon windows protect the two differential thermopile detectors from environmental factors